The university held its sixth homecoming event on May 31, 2014.
The morning session saw a turnout that far exceeded the previous homecoming, with approximately 550 current students and graduates in attendance. Greetings were delivered by President Hanyu, followed by those from Yumiko Endo, Chairperson of our Alumni Association, the Ouinkai. Inductions were held for honorary friends of the university, and certificates of gratitude were conferred to recognize people who have made substantial contributions to the university.
A talk session, titled "Free Conversation with Fumi Saimon and Hiromi Kawakami," was held as a university-wide event at which Ochanomizu alumna, manga artist, and essayist Fumi Saimon joined author Hiromi Kawakami. Students and alumni were treated to valuable insights during the discussion.
The afternoon featured presentations and various events by the university's faculties, departments, and courses, as well as a special public display of material from the Ochanomizu University History Museum, university yearbooks, campus tours by current students, a tea ceremony at the Houkou-an Tea House, and the sale of university branded products.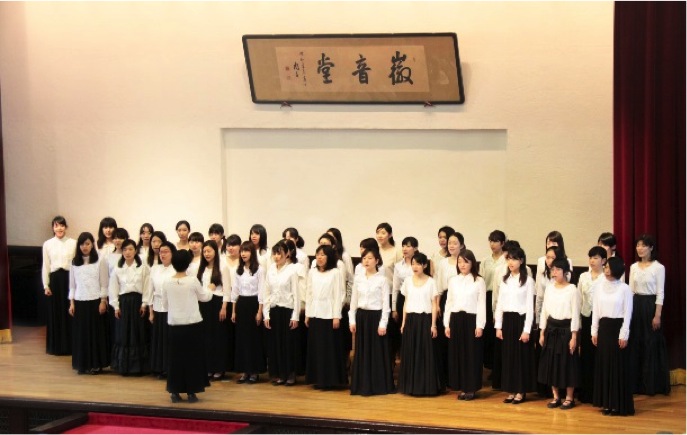 Singing of the school song "Migakazuba"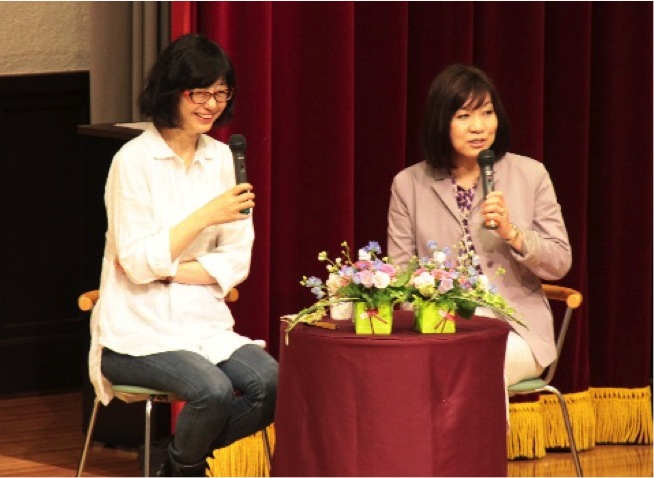 Talk session: "Free Conversation with Fumi Saimon and Hiromi Kawakami"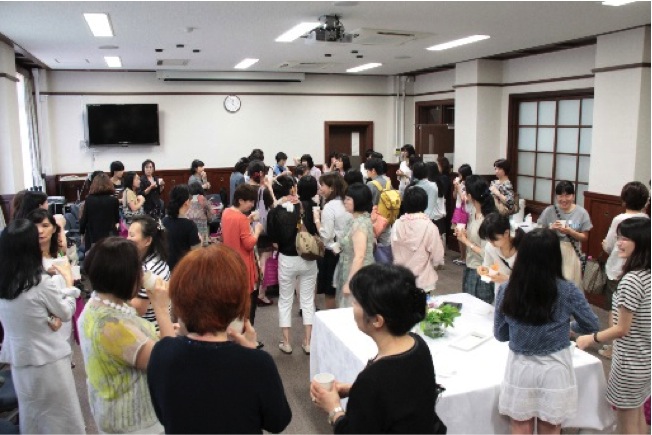 Scene from an exchange session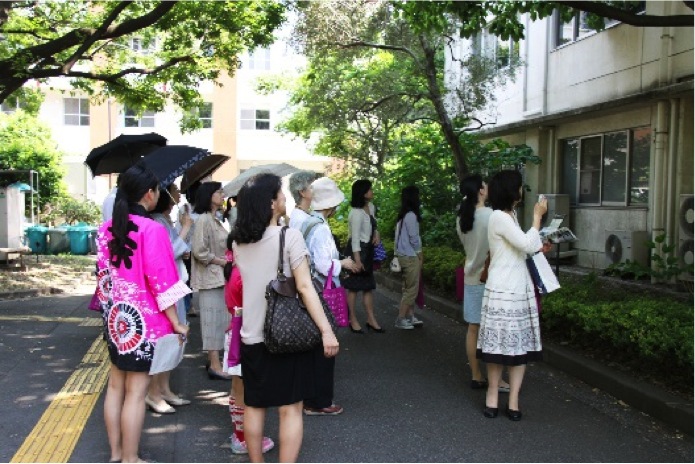 Campus tour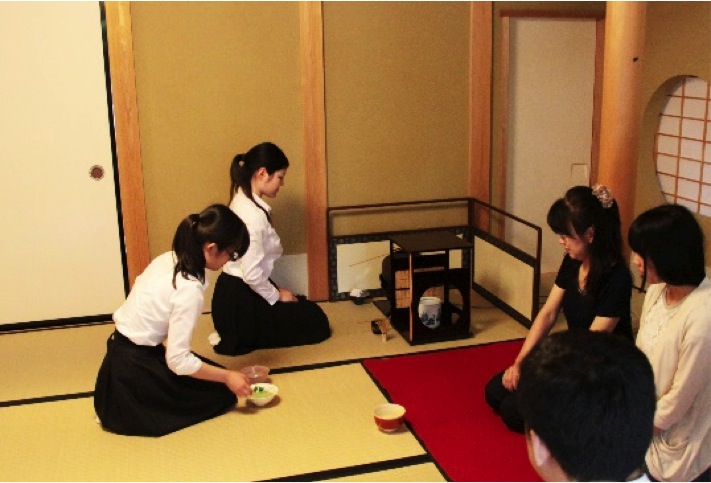 Tea ceremony in the Houkou-an Tea House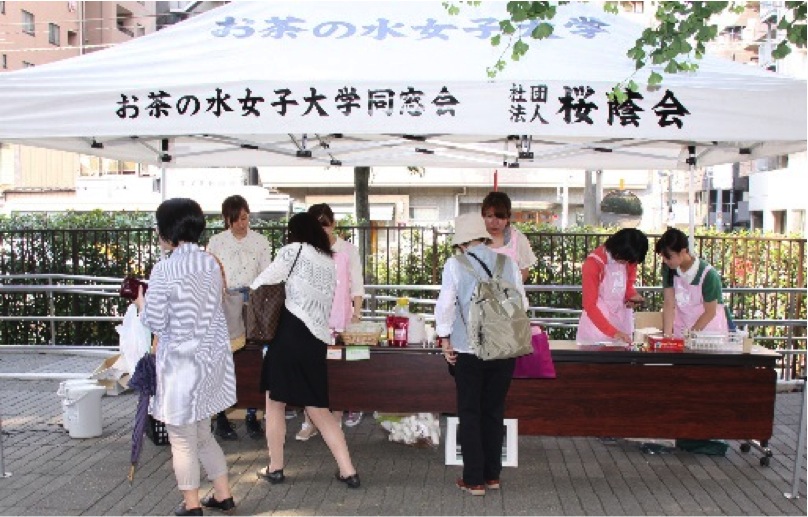 Sale of Ochanomizu University branded products